M. H. Schlitter Monuments

Cemetery Memorials

"Since 1906"

73 Lake Avenue Ext.

Danbury, Connecticut

203.791.8341
Css Pulldown Menu by Vista-Buttons.com v5.7

We have the ability to do laser etching at the factory to reproduce any images you may choose.

We also have a artist that can customize any art on a stone of your choosing.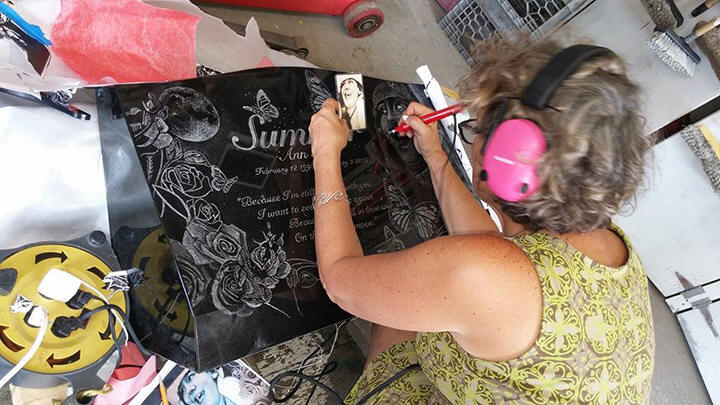 Candace Lefleur working on a Jet Black Slant Marker